Our Best Sellers
SVERES JUMBO ICE TRAY
Second generation of the Original Whiskey Ball
Now only $12.99!
Buy now
BLOXX JUMBO ICE TRAY
A newcomer in our product range, but already one of our top sellers.
On sale for just $14.99!
BUY NOW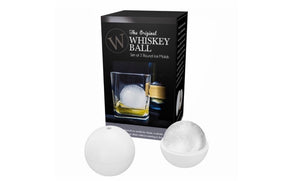 THE ORIGINAL WHISKEY BALL
The original ice ball tray that started it all.
Buy now for just $13.99
BUY NOW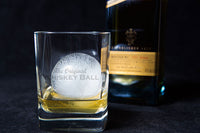 Round is Better
​The size and shape of the ice you use play a key role in how drinks taste. Small ice cubes tend to melt faster than larger cubes and will therefore more quickly dilute mixed drinks.  A drink made with small cubes will taste best when it's first served, but becomes watery and less flavorful in short order. Larger ice balls melt slower and release less water into a drink. That means the first sip will taste as good as the last.  ​
Purchase now
Such a high quality of product with fast dispatch time

L Gillespie
Fantastic customer service and for sure will recommend you to my friends

A Maxmutov
I love my Duo Gift set and will be buying more for all the family

M Luiz